Classes with Amanda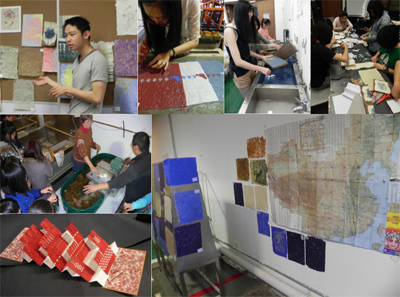 Most of my teaching energy has been going towards traveling and work with students in China. I am open to scheduling USA workshops and if I offer some I will try to post them on this website.
---
Tai Chi Private Instruction
Tai Chi, Qi Gong, and Tui'na are simple traditional Chinese practices that use your inner strength or "Qi" to feel better. These simple healthy movements will improve blood circulation, balance, and the empowerment of your own self-care. This private instruction is designed for people of all ages and all physical abilities, chairs can be used. Tai Chi is portrayed like a river, one long flow, and Qi Gong is often described as being like clouds, individual movements. Self-massage or Tui'na handout (with pictures) is included so it will be easy to continue practicing afterwards. I can travel to your home for instruction, see for yourself how playing can help with equilibrium, aches and pains, and overall health.
Bio
Amanda Degener was an assistant teacher at Natural Step School for 5 years where she taught Tai Chi in the tradition of the Yang Family. Amanda has 25 years of teaching experience in the arts, has a daily practice of playing of Tai Chi, and is working towards a masters' degree at American Academy of Acupuncture and Oriental Medicine. She is also a practicing artist with a studio in the North Loop.
Please contact Amanda for information and to set up a session
Sliding fee scale suggestion donation $25. per hour limited space needed.
Phone/text: 612-998-8075. E-mail: amanda_degener@yahoo.com